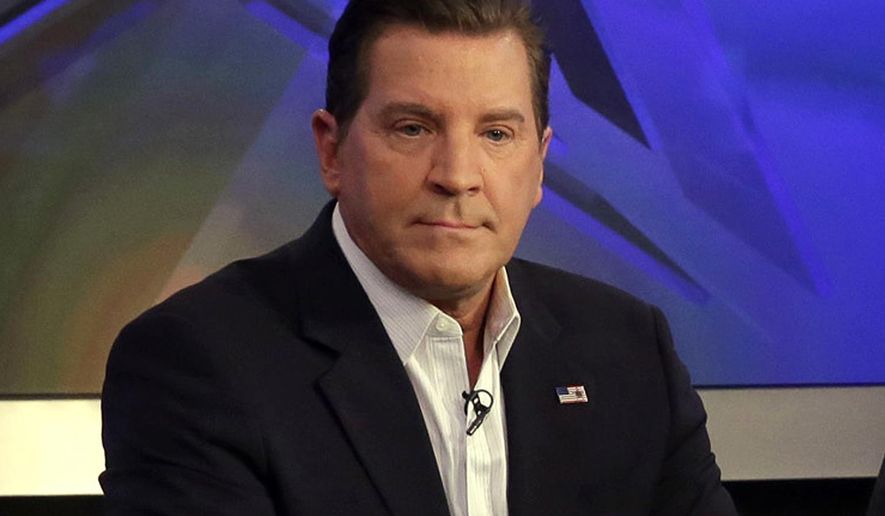 Fox News host Eric Bolling has been suspended while the network investigates claims he sent an unsolicited photo of male genitalia to three female colleagues.
"Eric Bolling has been suspended pending the results of an investigation, which is currently underway," a Fox News spokesperson said Saturday.
The allegations against Mr. Bolling first emerged in an article published by The Huffington Post a day earlier that cited a dozen sources familiar with the alleged exchanges.
Mr. Bolling allegedly sent a lewd image several years ago on separate occasions in text messages to two colleagues at Fox Business Network and another at Fox News Channel from a phone number they recognized from previous exchanges with the host, the report said.
Fox News said it was unaware of the allegations prior to Friday's report, according to the article.
"Mr. Bolling recalls no such inappropriate communications, does not believe he sent any such communications, and will vigorously pursue his legal remedies for any false and defamatory accusations that are made," his attorney, Michael J. Bowe, told The Huffington Post.
"The story is based on anonymous sources and not true," Mr. Bowe added to Breitbart. "No such unsolicited communications occurred."
The Huffington Post said its sources include the alleged recipients as well as four others who said they saw the photo, among others. All spoke on condition of anonymity on account of being previously or currently employed by Fox News or its parent company, the report said.
Mr. Bolling, a former commodities trader turned conservative pundit, briefly worked at CNBC before joining the Fox Business Network as a financial analyst in 2007. He co-hosted "The Five" on Fox News starting in 2011 and has co-hosted a similar panel discussion show, "The Fox News Specialists," since its launch in May.
The claims against Mr. Bolling follow a wave of sexual harassment allegations against Fox News and the network's past and present employees. Roger Ailes, its late co-founder and former CEO, was ousted from Fox News last year amid facing sexual harassment accusations. Longtime Fox host Bill O'Reilly, meanwhile, left the network in April after it was revealed he quietly settled multiple sexual harassment suits brought by his former colleagues.
via: http://www.washingtontimes.com/news/2017/aug/5/eric-bolling-fox-news-host-accused-sending-lewd-im/?utm_source=onesignal&utm_campaign=pushnotify&utm_medium=push