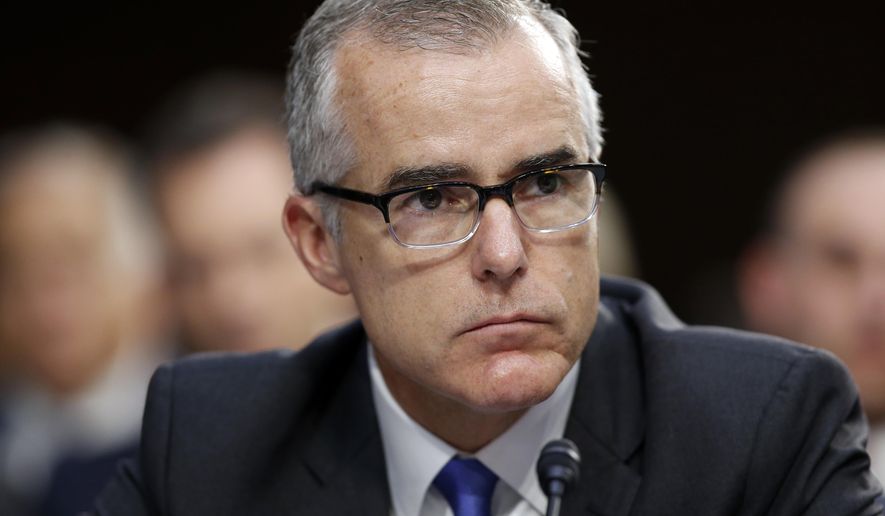 The Justice Department's inspector general confirmed Wednesday that it is looking into how the department and the FBI handled requests to conduct secret surveillance, in what appears to be a review of how the Obama administration used the anti-Trump Steele dossier.
The review will look at what the FBI and Justice Department knew at the time they requested surveillance of "a U.S. person" — likely former Trump campaign figure Carter Page — and whether the government was forthcoming in what it told the Foreign Intelligence Surveillance Act court about the justification for snooping.
"In response to requests from the Attorney General and Members of Congress, the Office of the Inspector General (OIG) will initiate a review that will examine the Justice Department's and the Federal Bureau of Investigation's (FBI) compliance with legal requirements, and with applicable DOJ and FBI policies and procedures, in applications filed with the U.S. Foreign Intelligence Surveillance Court (FISC) relating to a certain U.S. person," Inspector General Michael E. Horowitz announced in a statement.
He did not say Mr. Page was the case in question, but the description of the facts — including "an alleged FBI confidential source" — points to Christopher Steele, the former British spy who while being paid by the Democratic National Committee compiled a dossier of anti-Trump information.
Mr. Horowitz said the FBI's and Justice Department's "relationship and communications" with the source would also be reviewed.
Top Republicans on Capitol Hill had long pushed for a review of the FBI's handling of the matter. They said the FBI and Justice Department hid the full origins of the controversial Steele dossier from the secret FISA court.
Democrats counter that the court was given enough information to know the source was politically motivated, and said the application to conduct surveillance on Mr. Page was approved based on a full accounting.
via: https://www.washingtontimes.com/news/2018/mar/28/ig-will-probe-fbi-abuses-fisa-after-trump-surveill/