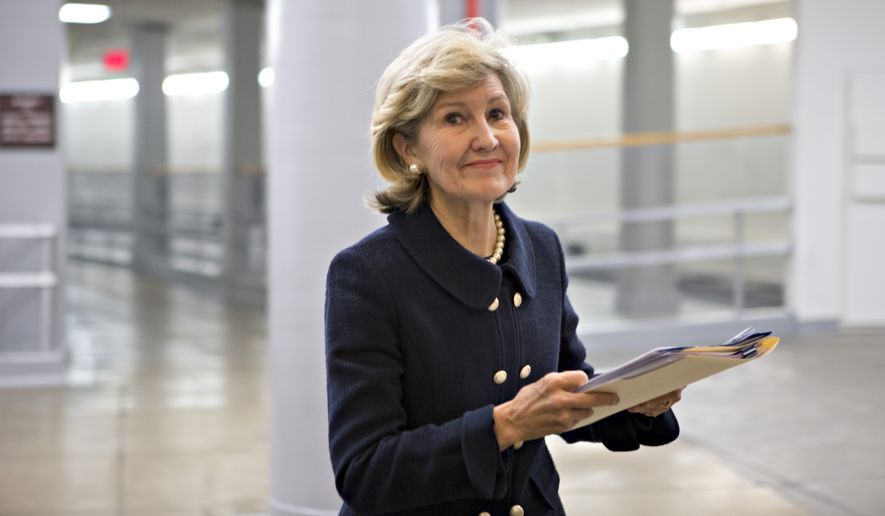 U.S. Ambassador to NATO Kay Bailey Hutchison says member states are "making progress" to increase defense spending at the urging of President Trump.
"NATO really is making progress, and they are doing it really at President Trump's insistence," Ms. Hutchison said on "Fox News Sunday." "And I think it is very clear, and he's been very direct, about the Europeans needing to do more for their own security."
In a rally on Thursday, Mr. Trump said Americans have been "schmucks" to contribute such a disproportionate amount of NATO's funding.
"We're paying anywhere from 70 to 90 percent to protect Europe," the president said. "And that's fine. Of course, they kill us on trade. They kill us on other things."
"Germany, which is the biggest country of the E.U., European Union, Germany pays 1 percent," he continued. "One percent. And I said, you know, [Chancellor] Angela [Merkel], I can't guarantee it, but we're protecting you, and it means a lot more to you than protecting us because I don't know how much protection we get by protecting you."
Ms. Hutchison said there are signs that other member nations are heeding the president's call.
"Now, I think, for the first time, we are really seeing the Europeans actually start going in the right direction," she said. "Every ally is now increasing defense spending. We've had the largest increase in defense spending since the Cold War. And in the year and a half that President Trump has been in office, it has doubled since 2014. I think he is making an impact, and I think that the Europeans, including Chancellor Merkel just recently, who has said we are going to do more, we need to do more, it's the right thing to do."
via: https://www.washingtontimes.com/news/2018/jul/8/kay-bailey-hutchison-says-nato-members-making-prog/