Military officials say they've gotten 'no direction' amid reports Trump, Putin reached Syria deal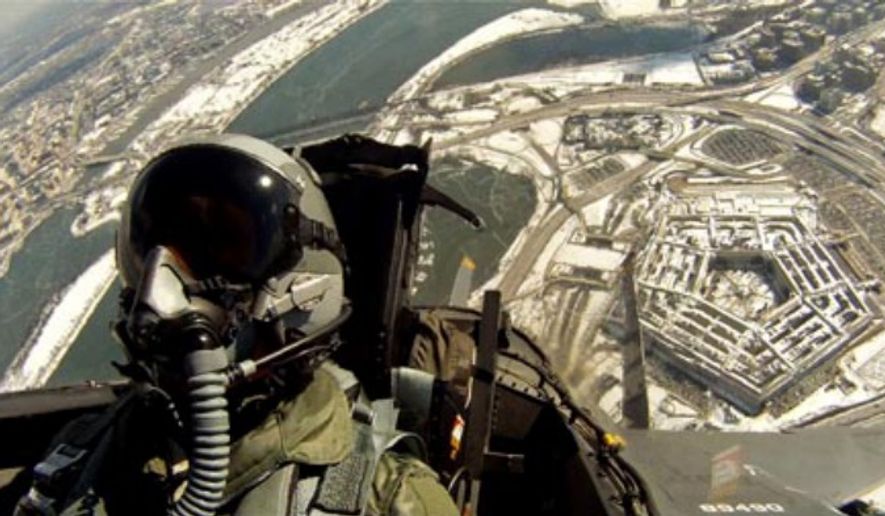 Top Pentagon officials said Thursday they've received "no direction" about military cooperation with the Russians in Syria, throwing cold water on reports that President Trump and Russian President Vladimir Putin had reached a wide-ranging agreement during their Helsinki summit earlier this week.
The supposed deal — reported by Russian media Tuesday following the Trump-Putin meeting — would focus on protecting the security of Israel, which remains under threat from Iranian proxy groups based in western Syria and loyal to Bashar Assad's government. Mr. Trump and Mr. Putin hinted during their press conference Monday that the two nations were ready to work together militarily to ensure Israel's security and tamp down the risk of all-out conflict between Israel and Iran.
If such a deal were reached in principle, leading U.S. military officials said they've yet to receive any new instructions and have not been told about any agreement.
"For us right now it's kind of steady as she goes. We have received no further direction," Gen. Joseph Votel, head of U.S. Central Command, told reporters Thursday. "I haven't been asked to do anything. I'm not privy to any kind of grand bargain discussion or anything like that."
Following Monday's summit, Russian media quickly latched on to the notion that the U.S. and Russia were prepared to work together militarily in Syria.
"The Russian Defense Ministry is ready for practical implementation of the agreements in the sphere of international security reached by Russian and U.S. presidents, Vladimir Putin and Donald Trump," said Russian Defense Ministry Spokesman Igor Konashenkov.
"The Russian Defense Ministry is ready to enliven contact with the US colleagues, between our general staffs and via other communication channels, to discuss … cooperation in Syria, and other topical issues of military security," he said in a statement, reported by Russian state media outlet TASS.
Specifically on Iran, Gen. Votel said there's currently no American military strategy focused on diminishing Tehran's influence in Syria, or the threats Iranian proxy groups pose to Israel.
"Our principle military task is the defeat of ISIS. … We don't have a mission that is directly focused on Iran," he said. "That said, there are opportunities for us to indirectly influence [Iran] by our presence."
While Mr. Trump said Monday that both the U.S. and Russia "would work jointly" to ensure Israel's security and that the two nations' militaries "do coordinate in Syria," the two sides right now are prohibited by American law from any direct military coordination.
The National Defense Authorization Act rules out any "bilateral military-to-military cooperation between the governments of the United States and the Russian Federation" until Moscow ceases its occupation of Crimea, which it annexed from Ukraine in 2014.
The law allows for "deconfliction" conversations between the two sides to prevent any accidental U.S.-Russian conflict, but any further cooperation — such as a comprehensive military strategy to push Iranian-backed groups out of Syria and guarantee Israel's security — would seem to require a change in law.
"Any space [to work with the Russian military] would have to be created Congress, or a waiver they would approve to allow us to do something like that," Gen. Votel said. "I have not asked for that at this point."
via: https://www.washingtontimes.com/news/2018/jul/19/pentagon-says-its-unaware-any-us-russia-military-a/