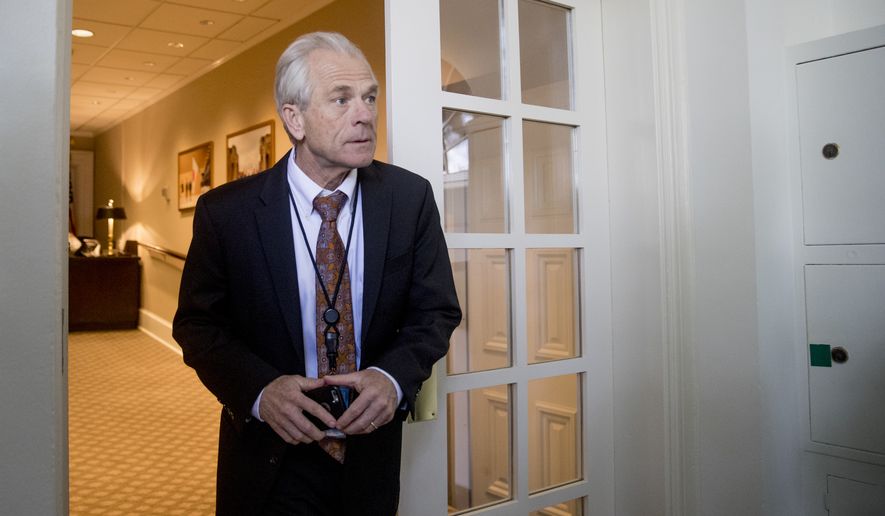 President Trump's trade adviser Peter Navarro said Tuesday he regretted the language he used when he responded to Canadian Prime Minister Justin Trudeau's retaliatory tariff announcement following the G-7 Summit.
Over the weekend, Mr. Trudeau said Canada would impose retaliatory tariffs on the United States in response to the Trump administration's recently imposed tariffs on metals after Mr. Trump departed for Singapore.
In response, Mr. Navarro told Fox News Sunday, "There's a special place in hell for any foreign leader that engages in bad faith diplomacy with President Donald J. Trump."
But on Tuesday, Mr. Navarro appeared apologetic during a Wall Street Journal conference, according to several news reports.
"Let me correct a mistake I made," he said at the conference. "In conveying that message, I used language that was inappropriate."
via: https://www.washingtontimes.com/news/2018/jun/12/peter-navarro-apologizes-for-saying-theres-a-speci/