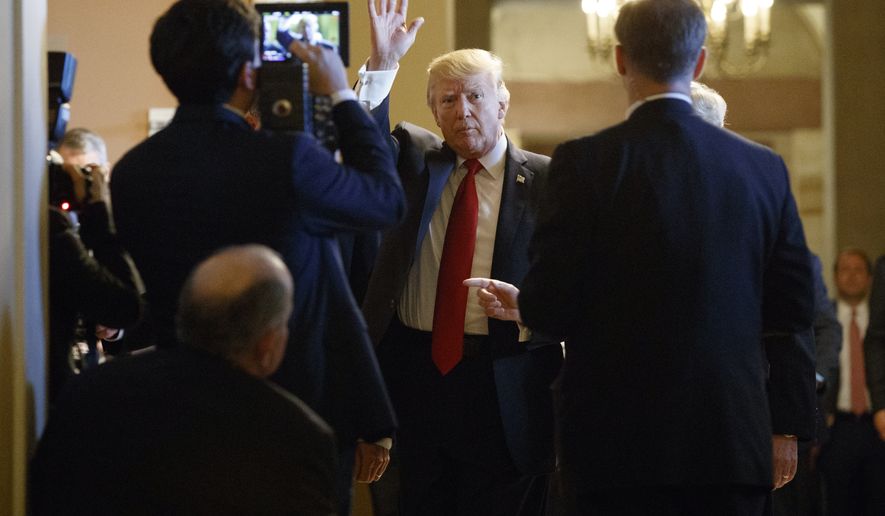 A protester confronted President Trump on Tuesday at the U.S. Capitol, shouting "treason before tax cuts."
Mr. Trump was headed into a luncheon with Republican senators when a man in a crush of reporters threw a handful of miniature Russian flags.
The man, dressed in a suit and tie, had blended in with the press who were watching as the president walked past.
The protester yelled that Mr. Trump colluded with Russia and was guilty of "treason."
Capitol Police quickly removed the protester.
via: http://www.washingtontimes.com/news/2017/oct/24/protester-confronts-trump-us-capitol/?