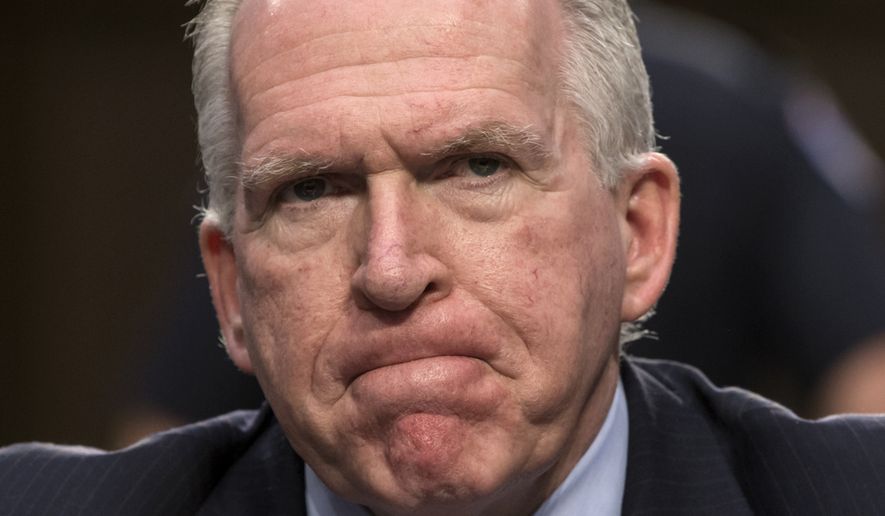 The lead drafters of the explosive January 2017 U.S. intelligence report asserted that Russia acted covertly to boost Donald Trump in the 2016 presidential election will be privately grilled by the Senate next week.
Late Friday, the Senate Intelligence Committee announced it will hold a closed-door hearing on the Intelligence Community Assessment (ICA) "Assessing Russian Activities and Intentions in Recent US Elections" to evaluate the "research and writing" that went into the document.
Witnesses to provide testimony include former Director of National Intelligence James Clapper, former CIA Director John Brennan and former National Security Administration Director Admiral Mike Rogers. Former FBI Director James Comey, whom Mr. Trump fired almost a year ago, has also been invited.
The hearing is scheduled for Wednesday, May 16, according to a press release from committee chairman Sen. Richard Burr, Republican North Carolina, and the panel's top Democrat, Rep. Mark Warner, Virginia.
The 15-page ICA report was issued two week's before Mr. Trump took the oath of office in January 2017 and is considered a watershed moment in American history.
Never before had the CIA, National Security Agency and FBI — the joint authors of the report — challenged the legitimacy of a U.S. presidential victory.
Ever since its release Mr. Trump has dismissed the document's findings and pointed to it as evidence that "an American deep state" consisting of establishment Washington figures and agencies — has conspired to undermine his presidency.
Russian officials have repeatedly denied any meddling in the 2016 vote.
via: https://www.washingtontimes.com/news/2018/may/11/senate-to-scrutinize-initial-intel-report-concludi/