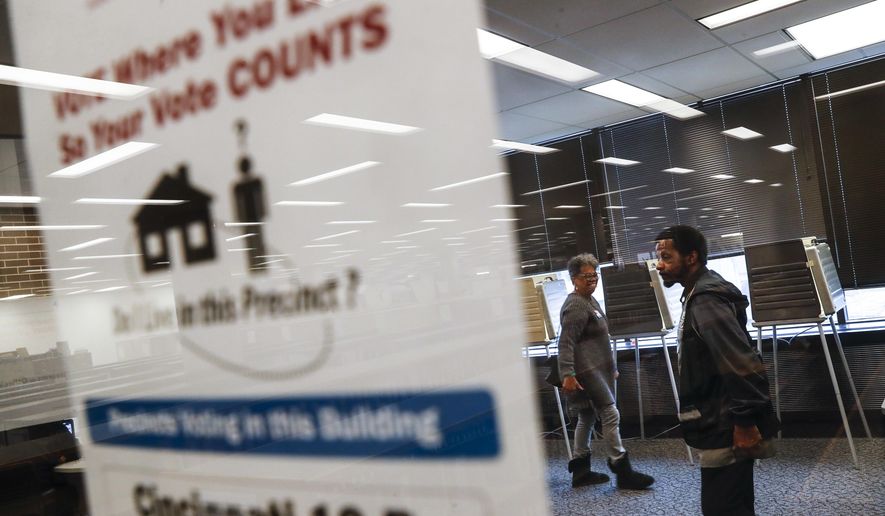 Ohio's process for deleting people it deems inactive from its voting rolls is legal, the Supreme Court ruled Monday, in a decision that could boost the movement to clean up voting rolls across the country.
The court, in the 5-4 ruling, also seemed to side with those who say the potential for voting fraud exists, with Justice Samuel A. Alito Jr. citing statistics that 2.75 million people are registered to vote in more than one state, and some 24 million names on voting lists are inaccurate.
Facing those sorts of issues, Ohio wanted to try to remove people who failed to vote in a six-year period and who failed to return a notice, figuring at that point they had probably moved and the registration was invalid.
The Supreme Court said that's allowed under the 1993 "motor voter" law.
"We have no authority to second-guess Congress or to decide whether Ohio's Supplemental Process is the ideal method for keeping its voting rolls up to date. The only question before us is whether it violates federal law. It does not," Justice Alito wrote.
Justices Stephen G. Breyer and Sonia Sotomayor wrote dissents, with Justice Sotomayor accusing the majority of trampling on the right to vote, saying she feared it would be used against minorities.
via: https://www.washingtontimes.com/news/2018/jun/11/supreme-court-gives-ok-states-clean-voting-rolls/