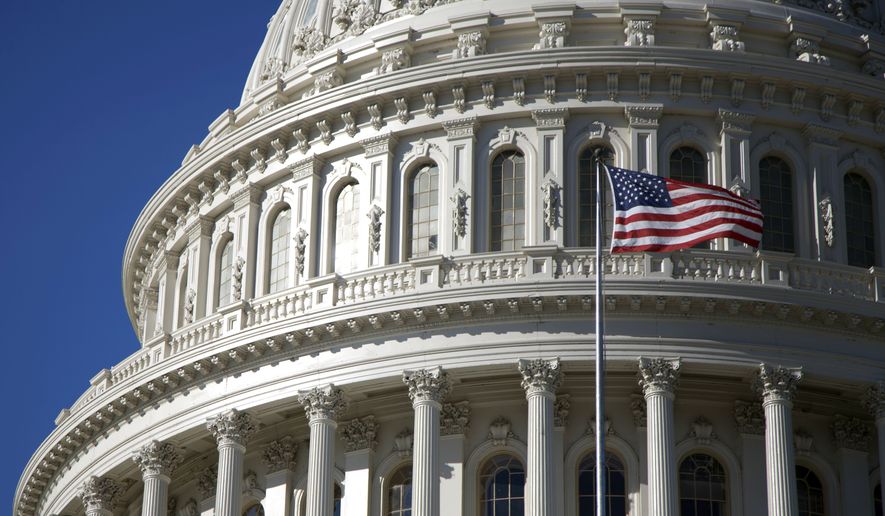 The GOP's tax-cut law is already beginning to drive up deficits, budget analysts say, cutting into revenue just as spending is soaring.
New numbers released Friday by the Treasury Department show the government ran a $77 billion deficit in July, up 75 percent from the same month in 2017. Revenue dropped, while outlays rose, signaling danger signs on both sides of the ledger.
The Congressional Budget Office said the dip in revenue is "in keeping with changes made by P.L. 115-97" — the tax cut overhaul Republicans powered through Washington late last year, cutting personal and corporate income taxes.
Republicans have predicted the tax cuts would pay for themselves by kick-starting the economy. A bigger economy means more money to tax. But most analysts have said there's little chance the economy can expand fast enough to offset all of the $1.5 trillion over the next decade that the government is leaving in taxpayers' pockets, thanks to the overhaul.
And one major danger sign is the growth of interest payments, which could quickly eat up any additional money that does come from the expansion.
Indeed, the CBO said this week that interest payments leapt $10 billion in July.
July was the tenth month of the fiscal year, and so far the government is running a $684 billion deficit, or $118 billion more than in 2017 at this point.
Military spending is up more than 6 percent, thanks to the massive infusion President Trump and Congress agreed to at the beginning of this year.
Social Security, Medicare and Medicaid are up between 3 and 4 percent so far this year.
via: https://www.washingtontimes.com/news/2018/aug/10/tax-cuts-eating-feds-bottom-line-deficit-rises-cbo/