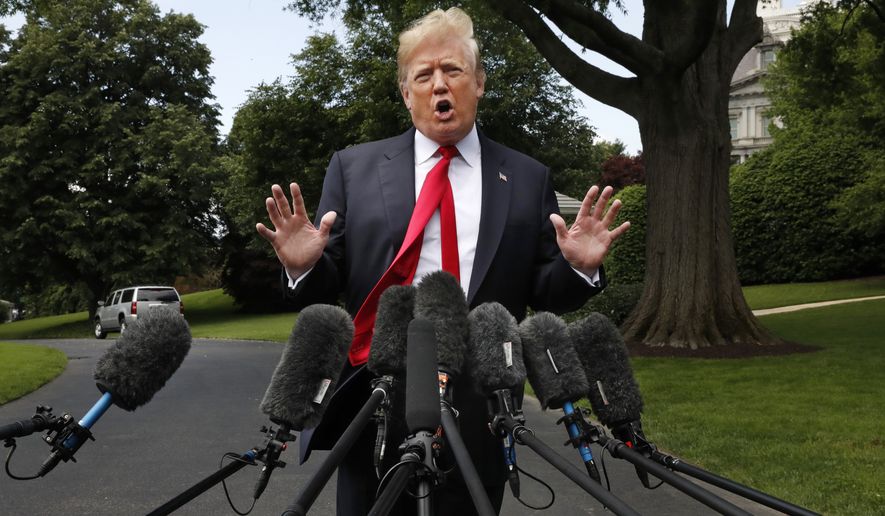 President Trump cannot block people from his Twitter accounts, a federal judge ruled Wednesday, declaring his Twitter personal a First Amendment forum that he, as a government official, cannot deny access to.
In particularly, Mr. Trump cannot stop people from responding to his tweets, ruled Judge Naomi Reice Buchwald, a Clinton appointee.
She said Twitter meets the Supreme Court's definitions for a "designated public forum," and keeping ousting people from access to that forum based on their antipathy to the president violates the First Amendment.
"The blocking of the individual plaintiffs from the @realDonaldTrump account because of their expressed political views violates the First Amendment," she wrote.
But the judge said she wouldn't order Mr. Trump and his top social media guru, Dan Scavino, to change their behavior, saying she didn't want to get into a separation of powers battle.
Instead, she said she was confident they would "remedy the blocking we have held to be unconstitutional."
via: https://www.washingtontimes.com/news/2018/may/23/trump-cant-block-twitter-followers-federal-judge/