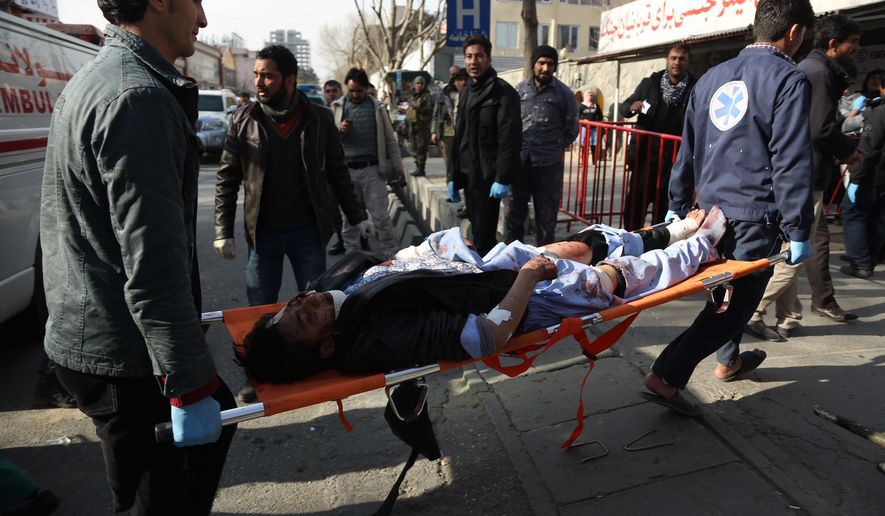 President Trump said a devastating car bombing in Afghanistan Saturday "renews our resolve" to defeat the Taliban.
"I condemn the despicable car bombing attack in Kabul today that has left scores of innocent civilians dead and hundreds injured," Mr. Trump said in a statement. "This murderous attack renews our resolve and that of our Afghan partners. The Taliban's cruelty will not prevail."
A member of the Taliban drove an ambulance packed with explosives onto a crowded Kabul street Saturday, detonating a blast that killed at least 95 people and injured 158 others. The attack within a week after militants killed 22 at a hotel in Kabul.
The president said the U.S. is "committed to a secure Afghanistan that is free from terrorists who would target Americans, our allies, and anyone who does not share their wicked ideology."
"Now, all countries should take decisive action against the Taliban and the terrorist infrastructure that supports them," Mr. Trump said.
via: https://www.washingtontimes.com/news/2018/jan/27/donald-trump-condemns-massive-suicide-bombing-afgh/