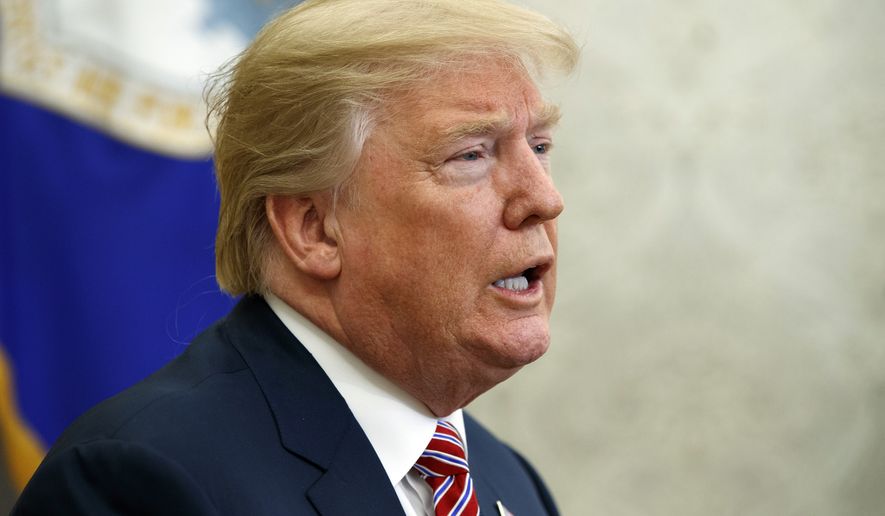 President Trump on Saturday appeared to defend two high-ranking members of the administration ousted after allegations of domestic violence, saying their lives were being destroyed by "mere allegations."
"Peoples lives are being shattered and destroyed by a mere allegation," he tweeted. "Some are true and some are false. Some are old and some are new. There is no recovery for someone falsely accused — life and career are gone. Is there no such thing any longer as Due Process?"
Allegations of physical and emotional abuse levied by ex-wives prompted the departures of the two officials this week.
Speechwriter David Sorensen, who worked at the Council on Environmental Quality at the White House, left abruptly Friday after his ex-wife came forward with tales of violent and emotional abuse during their 2½ -year marriage.
White House staff secretary Rob Porter's resignation was accepted Wednesday after tow ex-wives detailed verbal and physical abuse to the news media.
Both men denied the allegations.
via: https://www.washingtontimes.com/news/2018/feb/10/trump-defends-accused-domestic-abusers-there-no-su/