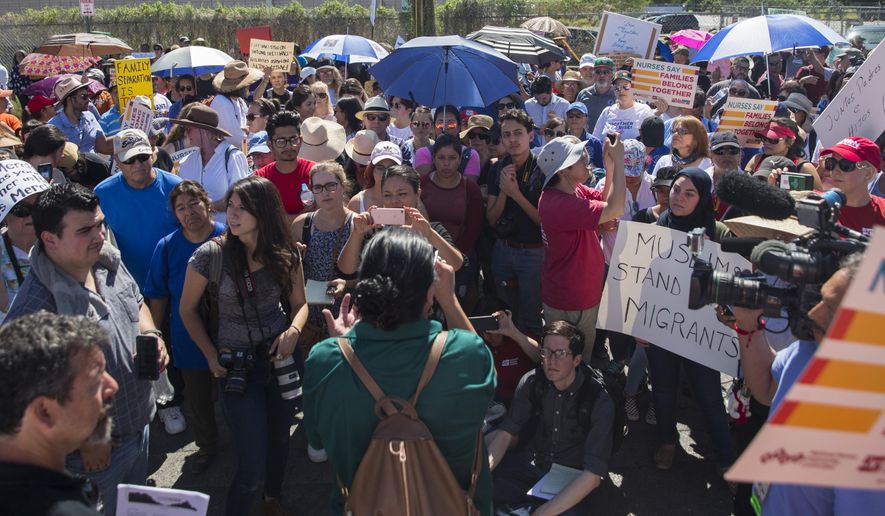 President Trump suggested Wednesday that the will be "signing something" to keep migrant families together, moving to try to contain growing outrage over the situation at the border.
The president made the comments to reporters at the White House, though it's not clear what exactly he has in mind.
There has been speculation that the administration is working on a plan to keep families together in detention in the custody of Homeland Security while awaiting criminal proceedings in the courts.
Currently those charged with crimes are supposed to be held by the Justice Department, whose jails are not equipped for family custody. Homeland Security does have some family detention facilities, but they are used for people in the immigration system, not the criminal justice system.
via: https://www.washingtontimes.com/news/2018/jun/20/trump-says-sign-something-stop-family-separation/